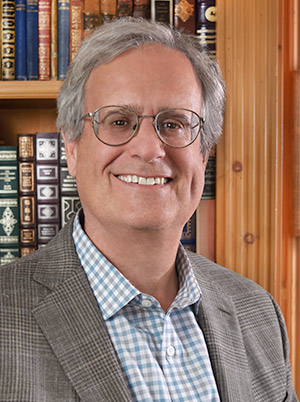 Andrew Rowen has devoted ten years to researching the history leading to the first encounters between Europeans and the Caribbean's Taíno peoples, including visiting sites where Columbus and Taíno chieftains lived, met, and fought. His first novel, Encounters Unforeseen: 1492 Retold (released 2017), portrays the life stories of the chieftains and Columbus from youth through their encounters in 1492. Its sequel, Columbus and Caonabó: 1493–1498 Retold (to be released in November 2021), depicts the same protagonists' bitter conflict during the period of Columbus's second voyage.
Andrew is a graduate of U.C. Berkeley and Harvard Law School and has long been interested in the roots of religious intolerance.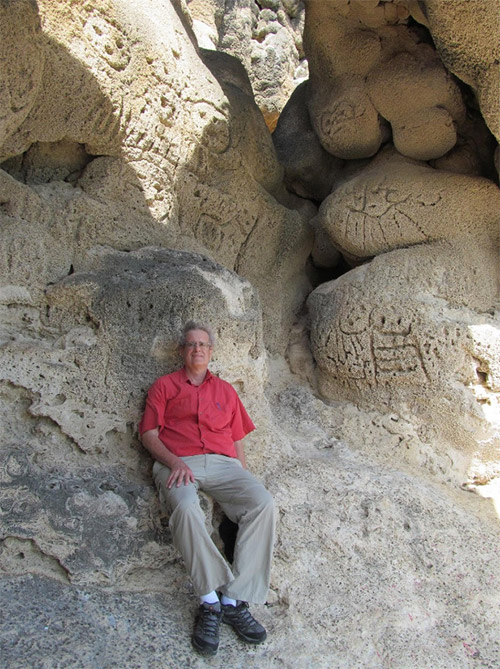 The second photo was taken while examining Taíno rock carvings (Las Caritas) on the cliff overlooking the Taíno Lake Hagueygabon (the modern Lake Enriquillo) in the western Dominican Republic.
---
Image Credits:
Images contained on this website are taken from Encounters Unforeseen as follows: Home Page and background to all pages, the book's cover page illustrated by Robert Hunt. The footer to all pages, portions of: Genove la Superba, an engraving from the Nuremberg Chronicle of 1493, and a bohío drawn by Gonzalo Fernández de Oviedo in Historia General y Natural de Las Indias. The images of the Taíno in the hammock on the Blog and 1492 Blogs pages and of the caney and bohio on the Contact page, also by Oviedo, from same source. All other maps and images have been drawn for Encounters Unforeseen by David Atkinson. Oviedo images from Biodiversity Heritage Library. For further details, see Encounters Unforeseen.

©2018 Andrew S. Rowen. All rights reserved.
Site designed and powered by JKS Communications
All Persons Press
New York, New York